De Lux Gallery Inc is a hip, unpretentious Natural Hair salon in New York City specializing in natural hairstyles that channel your inner goddess.
Boasting one of the most talented teams of Natural Hair care specialists in the business, the De Lux Gallery aims to showcase the true beauty of your hair.
In the heart of Brooklyn's idyllic Fort Greene community, the charismatic team of professionals perform specialized services that include the starting of locks with a technique that gives you at least a 4 months jump start in the locking process. Among the other natural hair services offered are lock grooming, hair coloring and lock styling. Known for their general love and ability to care for Natural Hair, the locticians at De Lux Gallery have earned a reputation for promoting faster and healthier growth of locs.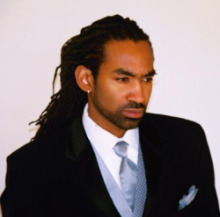 De Lux owner and creative director, Glen Ettienne possesses a rare combination of astuteness in business, entrepreneurial flair and finely honed creative instincts. He avidly pursues interests in several creative domains. His artistic skills are as multi-layered as his hairstyles; in addition to being a Master Loctician and Master Barber, Glen is a photographer of above average ability.
Salon hours:

Tuesday thru Saturday

Sunday and Monday by appointment only

First appointments at 10:00AM last appointments at 6:00 PM

Please call: (718) 522-3324